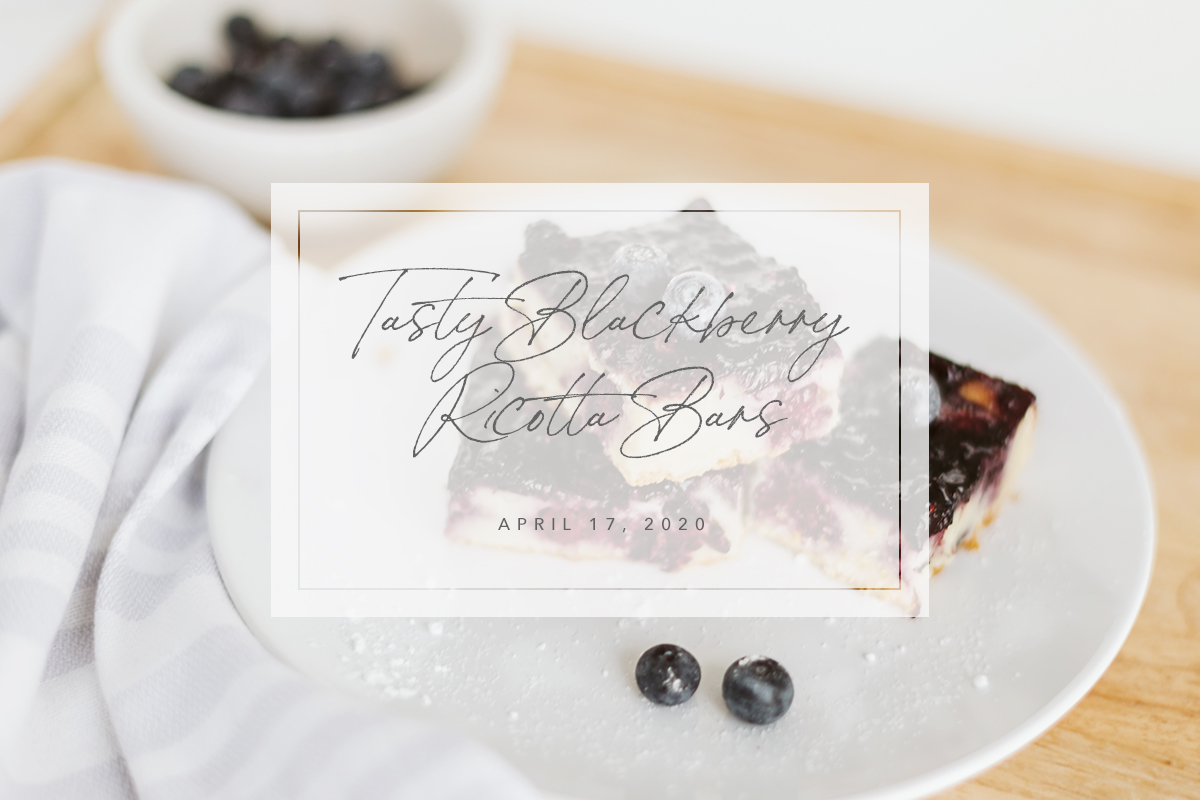 Tasty Blackberry Ricotta Bars
I've been a fan of the Great British Bake Off for a while now. It's just one of those shows that always puts me in a good mood and makes me thankful for the simple every day pleasures. The contestants are all incredibly humble and supportive, constantly lifting up their competitors while trying to keep their cool and deliver fabulous bakes week after week. When we went into quarantine mode a month ago it was the first thing I started streaming again. But something changed this time…I wanted to bake too! The idea of not being able to leave your house for weeks on end certainly opens new doors for creativity 🙂 One problem…I've only baked a handful of times and they've usually involved a box mix of some kind. I knew I needed to start simple so I went hunting for recipes that seemed easy in both ingredients (we're in a pandemic) and steps. This ricotta bar gem was one of the first things I pinned and it did not disappoint!
I followed this recipe here , from Jernej Kitchen! The only things I changed were substituting all-purpose flour for Semolina (couldn't find it on our once a week sprint to the grocery store run) and I perhaps added a bit more rum. I also threw in some extra blueberries to the mix, and topped with some fresh ones when I served them. They were insanely easy to prep and require very few specialty baking items (again newbie here). I had also never made jam from scratch and now hope to make it that way all the time! The bars themselves were absolutely delicious and the perfect after dinner treat during these crazy times. They also made a tasty breakfast item here and there as well 🙂
Hope everyone is safe and healthy during these crazy times! Hoping to fill these blog pages with a few more lovely bakes over the coming weeks!